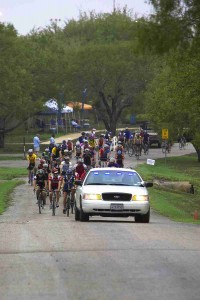 City of Poth and Alzheimer's Association
The City of Poth will host the 6th Annual "Ride To Remember" Bicycle Ride and 5K Run/Walk in cooperation with the Alzheimer's Association and the Poth Economic Development Corp. The event will take place on the morning of Saturday, September 7, 2013. There will be four rider levels (12 mile, 22 mile, 44 mile and 66 mile) and a 5K Run/Walk. Half the proceeds will be donated to help fight Alzheimer's disease and half put towards the Poth City Park. Please join us for a Ride to Remember. On line Registration is now open and can found on the registration page, and maps are listed on the routes page.
Thanks for your support.
Ride to Remember Updates and Notices
Bike Riders, Please check out the following links for other rides:
Red Poppy Ride Saturday, April 27, 2013 — 8:00 am Georgetown, TX
The TD Five Boro Bike Tour takes place the first Sunday in May and introduces 32,000 riders to 40 miles of car free streets in New York City.